click HERE for an URGENT MINISTRY UPDATE

Glorifying God by pointing people to Jesus Christ, calling them to repent and believe the gospel for the forgiveness of sins.
We are a group of Christians in Belize, Central America We open-air preach and hand out gospel tracts in Punta Gorda, Dangriga, Belmopan, Belize City, San Ignacio and the rest of Belize to spread the bad news of sin and the good news of salvation through the blood of Jesus Christ our Lord.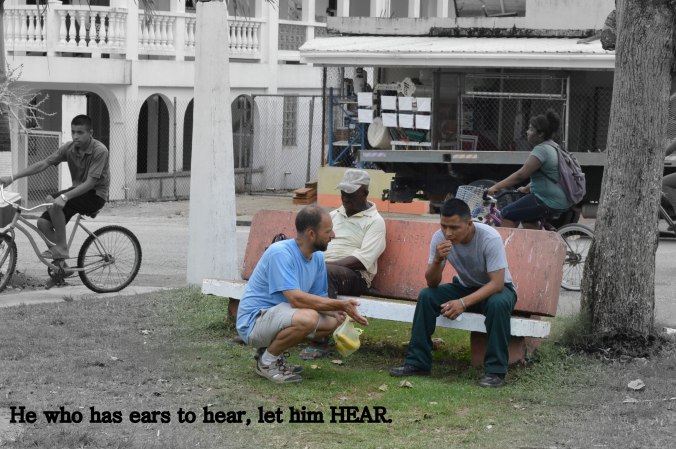 We have a very clear focus in our street evangelism ministry – to glorify God by leading men and women to Jesus Christ, in the hope that they will come to repentance and faith in Him alone by the regenerating work of the Holy Spirit. This focus is delineated in the two messages below. We find them of utmost importance as they speak to the biblical principles we see in God's sufficient Word. We believe that in trusting fully in God's sovereignty in salvation through obedience of communicating the glorious gospel in public, aligns with His means of grace to save sinners. Romans 10:14-17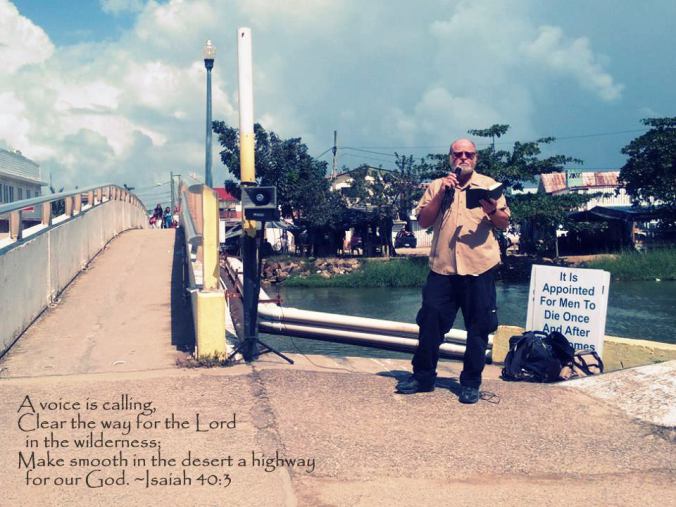 FAQ

Q: Is street preaching biblical, or effective today?
A: Yes and yes. Find out why we believe so by clicking here.
Q: Is the use of a gospel tract biblical?
A: This is why we believe it to be. Click here.
Q: Why evangelize? Isn't that the pastor's duty?
A: Find out why here.
Q: Is follow up practiced?
A: Why not watch this quick tip 🙂
Want to Join Our Team?
We exhort like-minded pastors and elders to equip the saints and join us in fulfilling the Great Commission. Ephesians 4:11-13
Please review our Statement of Faith and email us if you'd like to join our team!
Need Gospel Tracts?
It is our goal to equip the saints to do the work of an evangelist. If you need gospel tracts and materials, please feel free to browse the library of biblical tracts, pamphlets, books, Bibles, and more available at no cost to you for His Glory ALONE! We distribute throughout the entire nation of Belize.
For FREE online studies, about knowing Jesus Christ through His written Word, the Holy Bible, click HERE.
HAGA CLIC AQUÍ para nuestros cursos GRATIS del Instituto Bíblico Español.